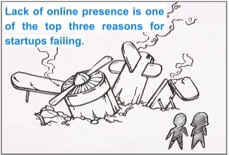 Before looking at how a click to call tool helps improve customer satisfaction and conversion rate optimization, it may be helpful to look at why it's even an option. The reality is that it is getting harder to attract website visitors and convert them into leads and paying customers.  
This is primarily because of the sheer growth in the number of websites (more than 1.134 billion active in the world as of now) all competing for the same set of online and mobile web users. Also, website visitors are now pretty much immune to banners, ads and pay per click call to actions (CTAs).
What these two things mean taken together is that you pay an increasingly higher CAC (customer acquisition cost) to get leads from websites whose conversion rates are dropping fast. The rate differs by industry and content type (eg: less than 2% for blogs, and more than 10% for financial services sites), but the trend is the same across the board – website marketing gets harder by the day.
This is where the web has once again shown its uncanny ability to evolve and keep growing by turning adversity into an opportunity. In this case, the opportunity is to replace pay per click ads with a mobile-friendly ad model such as click to call.
There are many options and methods to implement a click to call mechanism on your website, including callback. The advantage of click to call back over others is that it can single handedly give you the top 3 things that actually help increase sales. Those three all-important things are improving customer experience, increasing your conversion rate, and getting accurate data with the help of traffic analytics that lets you track progress, fix things that aren't working, and focus more on what is working.
Let's go through each one and see how click to call is actually helping you improve.
Effortless Click to Call Improves Customer Experience
For a brand to optimize its online potential, click-to-call buttons must now be present. These buttons should also be accompanied by the maps of store locations, hours of operation, and other useful information.
Adding a simple click to call button to your website helps you to connect to your existing customers with the renewed amount of customer excellence. A full 65% of consumers are more likely to stay with a company that offers excellent customer service.
Effortless Click to Call Improves Conversion Rates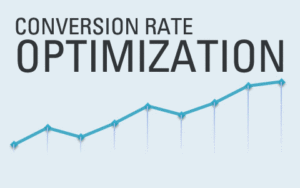 Understanding an individual customer's needs out of your diverse customer base, and personalizing your message and efforts towards each customer, holds the key to getting more leads and conversions from your website traffic. When Google commissioned Ipsos to carry out a click-to-call button study with a sample size of more than 3,000 mobile search users, the two key data points that came to light were:
61% found click-to-call "Extremely/Very Important" in the purchasing or decision making stage; and

47% of mobile search users described feeling "frustrated or annoyed" or "more likely to explore other brands" when they were not able to directly call the business.
Everyone appreciates the fact that they are communicating with a real person instead of an impersonal email or web contact form. That is why people prefer to choose the click to call option more than ever. They prefer getting answers from human beings rather than sifting the same information online.
Click-to-call campaigns do seem to increase click-throughs and inbound leads. But the leads generated appear to have a significantly higher conversion rate, lower CAC, and more CLV (customer lifetime value, as in higher average order values) compared to your typical inbound leads generated from a website contact page.
See Cheap Click to Call Case Studies
According to to mobile data consultants Mobithinking, "Data shows that lead-to-customer conversion rates for inbound mobile callers can be 15 times higher than lead-to-customer conversion rates on inbound Web leads."
People calling your company for information are generally hot leads since they are already aware of your brand, and are showing an interest in your product.
Why is click to call so effective in increasing conversions? This is because with the help of a simple call extension or a call button, you save website visitors a lot of clicks and browsing to find an answer to what they are looking for, and/or look up your contact info and then work up the motivation to actually call you.
Secondly, being able to connect instantly with a lead while they are on your website makes a huge first impression. The first seller to respond is chosen by 63% of buyers, and you are 7 times more likely to qualify a lead if you respond to a website query within 5 minutes, as compared to those who respond back after an hour.
Read more on Instant Response to Sales Leads
This is a simple and extremely effective sales technique to identify inbound prospects and convert them into customers before the competition even knows about it.
Effortless Click to Call Improves Traffic Analytics
A click to callback tool that connects website leads to your sales team also provides the kind of traffic analytics reports and data you need to improve user engagement and lead conversions from your website.
The traffic analytics data you get from a website callback widget such as Lucep includes:

Number of visitors this week, along with the percentage increase or decrease compared to the previous week;

Number of engaged visitors;

Total number of leads generated this week along with the percentage increase or decrease with regards to the previous one;

Website visitor summary: Percentage change each week, percentage of  leads by location, sources of leads, etc.

Sales team performance: Conversion rate of each member of your sales team who responds to calls, in addition to their average response time, closing time, etc.
Having such specific data at your fingertips helps you not only in terms of lead management and website improvement, but can also serve as a quality control mechanism to track and improve sales team performance.