Engaging customers on all channels that they are present on is one of the new realities of online marketing. You have to engage your customers on your website, social media, email, by phone, in person, through referrals, influencers, events and all other such channels.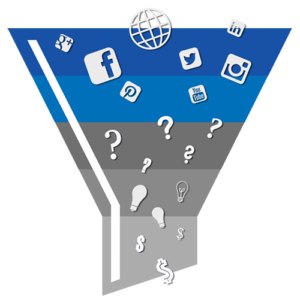 Listed below are 5 quick ways that will help you quickly engage your customers, and move seamlessly from one channel to the next as they move from LinkedIn to Twitter, from web to phone, email to an event, and so on.
1. Content: Content marketing is the single most important way to engage your customers, and lead generation is the top goal of content marketing, as per a report from the LinkedIn Technology Marketing Community. To increase and maximize content engagement, you have to create content using a format. For example, the top blog posts in the top 5 search results are typically at least 2,300 words in length, and take an avg of 7 minutes to read. Follow this format.
2. LinkedIn: Engaging your B2B buyers on LinkedIn, and messaging them using InMail, is far more effective than sending out generic emails to people you know, or cold calling prospects who have no idea who you are. Make use of LinkedIn's premium features such as LinkedIn Sales Navigator. It allows you to send messages to people on LinkedIn even if they're not connected to you.
3. Cold Calling: The fastest way you can do to quickly engage your customers is cold calling. Build a database of prospects, and start calling to qualify leads. You can build a formal marketing and sales process by establishing a stage-by-stage funnel for scoring and qualifying leads, moving marketing qualified leads to sales or a lead nurturing track, and then pushing them through the series of followups needed. Best way to do this is to get a CRM and automate as much of the process as possible. It will help you increase the volume and effectiveness of outbound calls, and respond instantly to inbound leads.
4. Email Marketing: Set up an outbound process based on email marketing that converts prospects into qualified leads. Send a series of emails based on triggers to move your prospects from web to phone, so that your sales team can start following up on qualified leads that are not cold calls.
5. Referrals: The conversion rate for referrals is the highest among all lead sources, including SEO, social media, and email marketing. You'll get referrals from your existing customers, but you can establish a formal referral program that will generate a steady flow of leads that you will be able to convert at a rate of up to 50%. Compare that to your usual website conversion rate of 2-3%, and you can see why referrals are considered the best source of leads.