Earlier this month, Facebook added the eleventh data center to their massive data operations in Henrico, VA. It's so vast that it will need 22,000 miles of fibre-optic cables, and it will all be powered by 100% clean and renewable energy, enabling Facebook to continue keeping their carbon footprint down to a minimum.
Each of these 11 data center operations, and others by tech giants like Google, Apple and Microsoft, is a huge prize for the city and state it's located in. Whether it's Loundon, VA or Altoona IA or Prineville, OR, it becomes the showcase economic development project powering the new post-recession economies.
The question is, how do these cities bag these prestigious economic development projects? The bidding war of incentives, site selection criteria and other relevant factors surely drives the process, but there's also another element that makes a big difference – instant response. How fast is the city in responding to a company queries and requirements?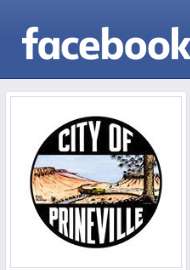 Facebook's first data center project, won by Prineville, OR, shows the importance of responding instantly when a project of this size comes your way. This article talks about how City Manager Steve Forrester received a mail from Vitesse, the legal entity that represents Facebook in their data center site selection process.   
Forrester had received a mail which said that Vitesse wanted to build a large warehouse with lots servers, which needed a lot of cooling, and Prineville's climate and location made it one of the companies on the shortlist. They decided to pursue the project, and responded to everything the company wanted, faster than everyone else.
Prineville bagged the project, and found out that it was actually going to be Facebook's first own data center – an LEED certfied green project by the largest social networking company in the world.
Tom Furlong, then director of site operations at Facebook, thanked local and state officials in a press release when the data center was officially opened in April 2011. "We went from bare ground to serving users in 15 months," said Furlong. "That doesn't happen without the support of city, county and state leaders who have been so helpful in this first phase of the project."
Today, the City of Prineville, which was stagnant before Facebook came calling, is now humming with activity and jobs created by the data centers of Facebook and Apple, and the indirect effect these projects have had on the economy in Crook County and the region.
This is the kind of stunning growth you can get if you respond instantly to an opportunity that comes your way. Want to know more about the benefits of instant response? Use the Lucep widget on the bottom right and request a callback.
Ask for a demo, or sign up for a free trial, and we'll show you how to increase the number of leads you can get, and convert more of them into real customers.