In this article, I want to share with you how two key concepts – customizable callback and customer experience management – have come together to trigger a revolutionary change in how customers perceive businesses, and how businesses react to customer queries.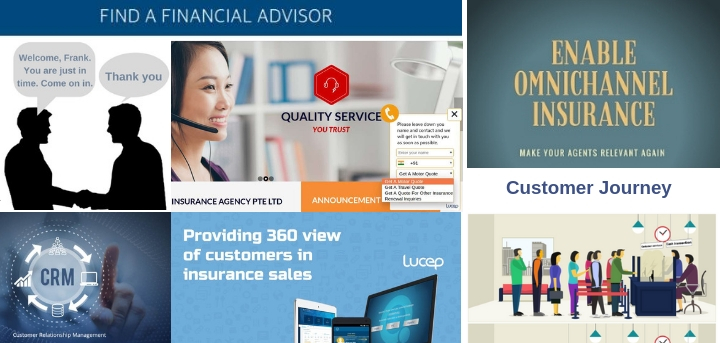 To fully understand how the two work in tandem, we will first need to get to know these two terms better individually.
What is Customizable Callback?
A callback, as the word suggests, is a widget on your website that allows site visitors to request a callback from you with just the click of a button. While they are on your website, some of your visitors may want to reach out to you. At that very moment, all they have to do is fill in their name and number and click on a button that says 'Call Me'.
The right sales team member who is available gets notified instantly. By calling them back instantly, you get to speak directly with an interested lead who reached out to you, and that too while the lead is still on your site and wants to speak with you.
What's described above is callback. Customizable call back is a more refined version of this, which provides you more flexibility and enhanced features such as:
Appearance –  You get to chose how your callback looks like. With options to change colors, texts, CTAs and buttons, you can adjust your callback widget to make it blend in with your website. You even get to place your widget exactly where you'd love your visitors to see it, or where you think it might generate the most responses.
Notifications –  You can decide which members of your sales team gets these instant response notifications. For example, if it's a regular sales enquiry, you can have an option that says 'contact sales team' and the right sales team members will get notified. On the other hand, if it's a customer support request or complaint, you can connect them directly to members of your support team.
CTA – You can customize your Call to Action button so that it starts getting more responses. It could say "Call me," "Speak to us," "Call NOW," "Click to Call," etc. and can be customized to match your customer's needs.
What is Customer Experience Management?
Techtarget defines Customer Experience Management (CEM) as the collection of processes a company uses to track and manage each individual interaction between a customer and an organization, throughout the customer life cycle. The goal of any CEM tool is to optimize interactions and foster customer loyalty, increasing the chances of them staying loyal customers of your company.
CEM is all about interaction, so your sales and business development representatives and managers who constantly interact with customers can attest to the fact that it's one thing to gain new customers, but retaining them is a whole different ballgame.
Close to around  62% of millennials say that brand engagement is more likely to make them a loyal customer. An AmEx survey says that 3 in 5 Americans (59%) said that they would be ready to try a new brand if given a chance for a better service experience, and 7 in 10 Americans are even willing to spend more for it. So one of your key objectives is to maintain a level of customer experience that doesn't give your customers a chance to leave on these grounds. However, with new communication channels and experiences comes greater complexity. With each channel,  you might get  a different set of challenges. But taking all this trouble will give you a benefit and a shield that your competitors will find hard to break through.
So now, let's try to compare the usual communication channels against callback technology, and find out how effective it is in providing you that edge which helps you acquire and retain more customers.
Email vs. Customizable Callback
The right email addresses provided in your 'contact us' section of the website is a great tool to help your customers get in touch with the right person in your company. However, responses to emails take time, especially when it's an issue that requires immediate action.
Forget about responding back in minutes. An email may end up being reverted back to in days or even weeks. It might even be the case that by the time you revert to an email, that customer has already solved their query with someone else's help or by themselves, in which case, they do not need you any longer.
A customizable callback tool, on the other hand, wastes no time in helping you get back to a customer. It may be a product enquiry that needs immediate attention with the sales team. It could be issues faced by multiple customers regarding a particular product that can be dealt with by your customer support team. You can easily sort out all such issues with instant lead notification and immediate callbacks.
Text vs. Customizable Callback
A message's aim is to connect two people. Text messaging did gain popularity at first as it was the only tool apart from a phone call that could deliver your message instantly to the recipient. However, it was soon replaced by the likes of whatsapp, messenger and other live chat tools because it lacked direct real-time interactivity between the sender and recipient.
Similar to an email, text messages might take a lot of time to generate a response from a sales rep or customer support that is not on top of it. An instant callback tool however goes directly to your sales rep's phone and creates that urgency as they know that it is a lead that has requested a callback. It cannot possibly be a call that can just be ignored since the probability of it being a qualified lead becomes extremely high once they have requested a callback.

By reaching out to a callback lead late or completely missing out on them, you and your team should be aware they are missing out on a potential client who might be about to convert since they have already reached out to you. Your sales team should be aware of the value of each lead that comes out from a callback.
As a manager, you can keep tabs on things like the number of leads that came in, number of leads contacted, time taken for sales reps to respond to their callbacks, etc. You can do this simply by applying reporting filters to your monthly reports that come as a a part of your subscription package in such customizable SaaS click to call services.

Also, detailed reports displaying the number of  leads that came in, number of leads contacted back, time taken to contact a lead, etc. go to the sales managers. So it becomes not just a task, but develops into a KPI in your job responsibilities.

Social Media Messaging vs Customizable Call Back
With hundreds of millions of people spending a big part of their day on social networks, it has turned into a channel to voice their questions and grouse about their complaints on a public platform. Customers know that by doing this they can get their voice heard in a place where others too will come to know of it. Research from JD Power finds that an estimated 67% of consumers now tap networks like Twitter and Facebook for customer service.
This is a good technique to complain or enquire regarding the product you need feedback on. But not all companies today have a social media team that will respond to your queries or complain the minute you post it. A lot of companies have no time or resources to respond to each and every query that pops up on social media. In such cases, customers will probably get upset at the lack of response and may change to a company that answers their questions on social media.
With callback solutions you don't need to worry about all this. Once a customer hits that button which says call me, with real time lead notification in place, the right person in your team gets notified within seconds and can revert back in the same minute. This keeps your customer happy and engaged at the time they actually need you the most. More importantly, they will not take to social media because they know they can get a faster response through your website itself.
Live Chat vs Customizable Callback
Both these tools are instant response tools that aim to help potential customers at the exact moment they are in need. However there are a few major differences between the two which we have listed out in this article on the difference between callback tools and live chat.
When it comes to getting answers to some simple questions (what colors of a particular phone are available at your store, or how much discount would I be getting if i buy two of these?), live chat may fit the bill. It can clarify doubts where the questions require a monosyllabic answer, one liners or two-three lines at most.
But some questions need detailed explanations to be provided to your sales reps or customer support staff, and even the answers they provide cannot be handled by live chat. B2B products being more complex and difficult to handle, people generally feel the need to call up and get their doubts clarified fully. With customizable callback, they get an option to get a call back from whoever they think can answer their query appropriately.
Just a Phone Call vs Customizable Callback
A person really and urgently in need of your product or service will definitely reach out to you. Even if your website visitors don't have the option to call back, they will call you if they need to talk to you regarding your product. However, many buyers are not this motivated, and they may not be calling you for many different reasons.
5 Reasons Why Your Visitors Are Not Contacting You
It may be because they don't want to call you and listen to an automated voice message that goes Press 2 to talk to sales, 3 to contact support, and so on, and then after all that, you end up with "Please hold the line while we try to connect you." It becomes so much easier with callback, where you get to skip this routine and directly hear the right person's voice instantly, when you try to reach them.
And this is just the start, in terms of how customizable callback is having an impact on customer experience management. With the increasingly sophisticated AI-powered responses that are possible now, chat bots could soon take over this whole experience and provide to you only those leads that are qualified and ready to close.